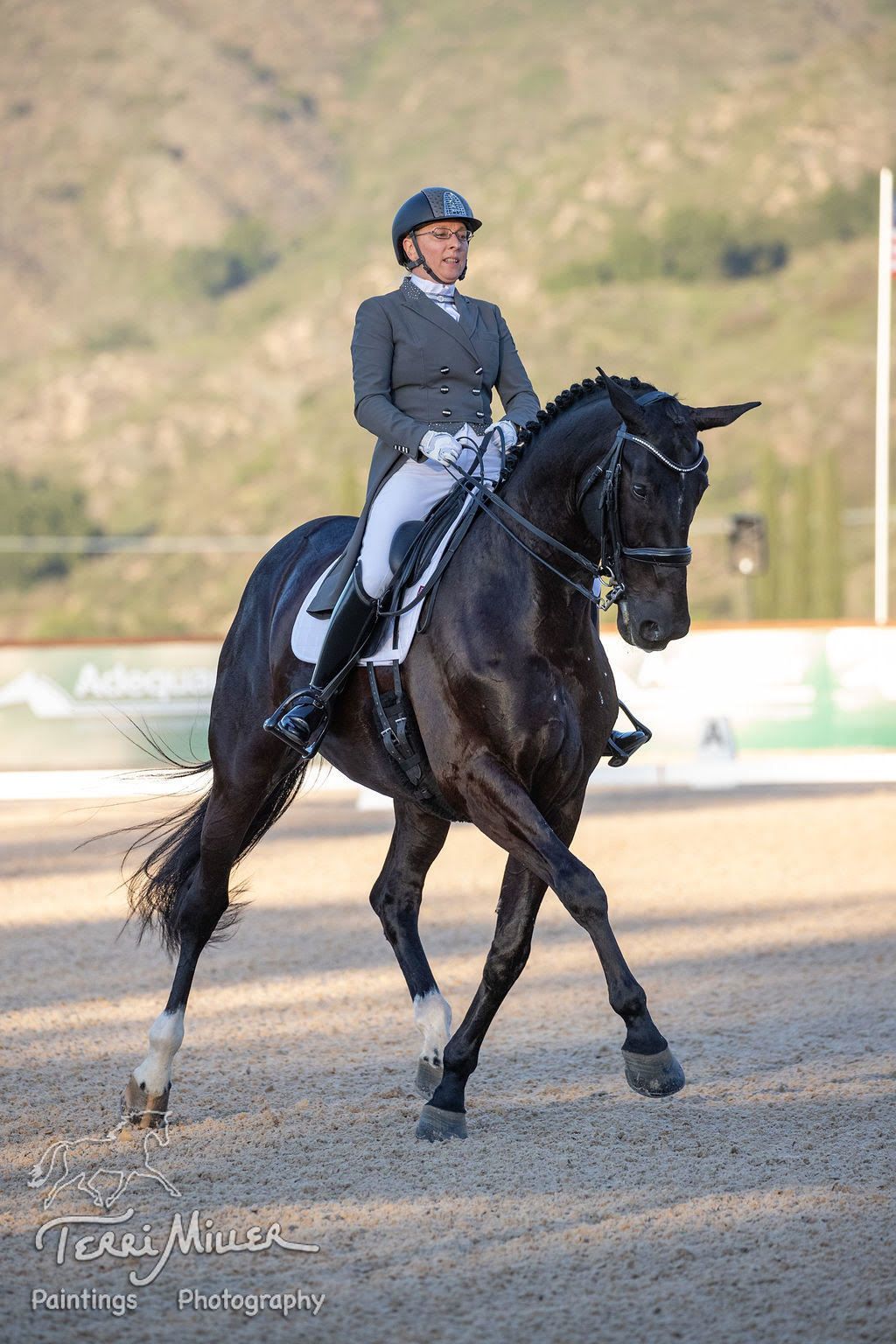 The Dressage Foundation (TDF) has announced the recipient of this year's Shannon Foundation Fund for Judges Licensing.  Tegan Kossowicz of Los Angeles, CA was awarded $1,500 to attend the 'r' Judge Training Program hosted by New England Dressage Association in August.   
Tegan said, "I am thrilled to have been awarded a grant from the Shannon Foundation Fund for Judges' Licensing.  Many thanks to The Dressage Foundation for their consideration of my application and the generous grant.  Judge training programs are a significant expense, and this grant will help alleviate some of the financial pressure.  I am really looking forward to the program!"
The Shannon Foundation Board of Directors, at the request of dressage professional Julie Shannon (GA), established these grants at TDF in 2016.  As a successful instructor and trainer, Julie saw the need to help dressage judges who are interested in moving up the levels, to create a strong pipeline of judges in the United States. The purpose of the Shannon Foundation Fund for Judges' Licensing is to provide financial support for dressage judges to participate in activities related to obtaining a judging license of 'recorded' (small r) or higher.   
Applications for the Shannon Foundation Fund grants must be submitted to The Dressage Foundation on or before March 15th of each year.  For more information about this Fund, please contact Sara Weiss, Director of Grants and Programs, at sara@dressagefoundation.org or at (402) 434-8585 or visit www.dressagefoundation.org.
Photo credit: Terri Miller