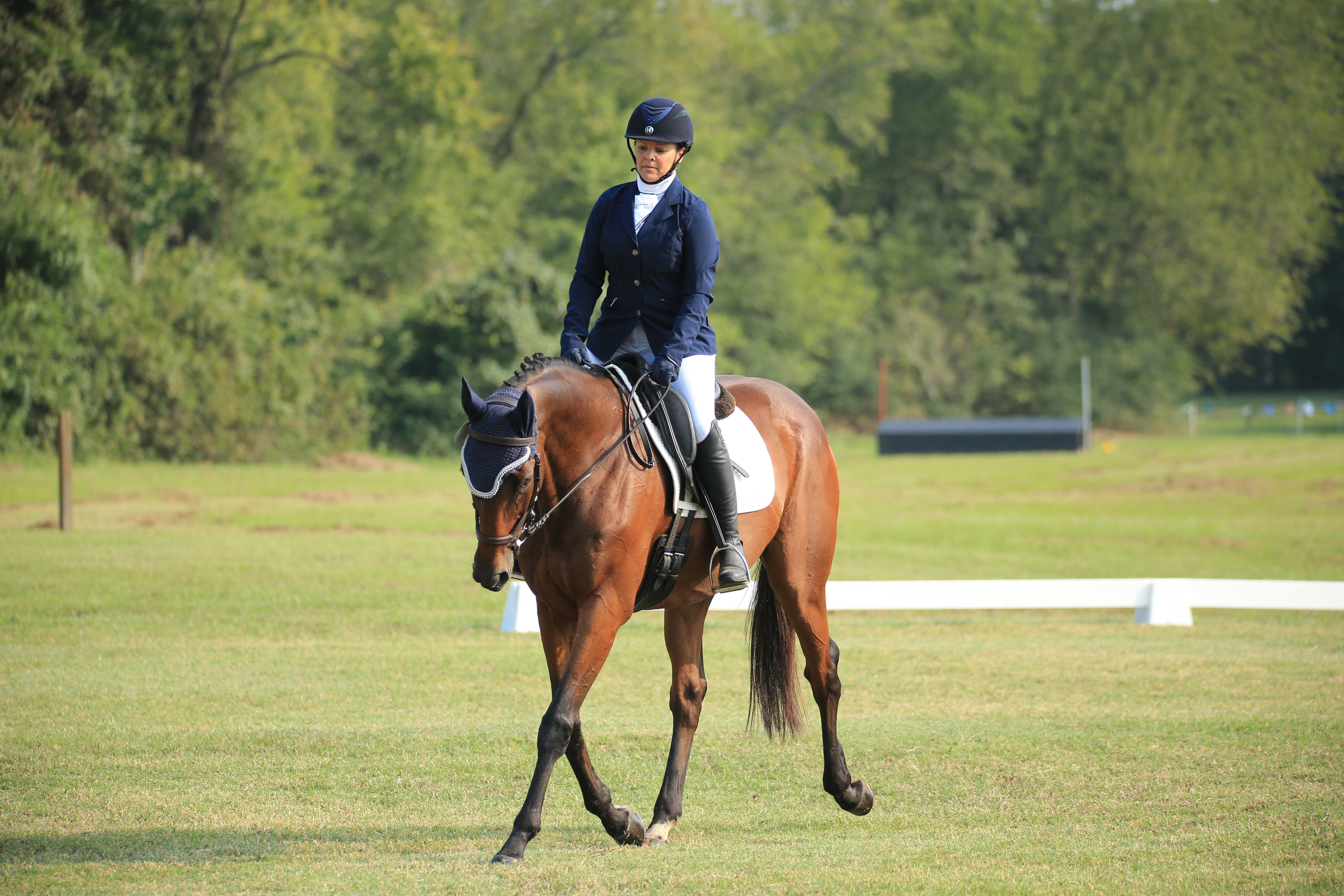 Amy Walsh of West Fork, AR, has been awarded $1,000 from The Dressage Foundation's Trip Harting Fund for Pony Club Members or Graduates. She will use the grant to attend Part One of the USDF L Education Program in Westerville, OH.
Amy is an 11-year member of the Ramona Trails Pony Club and earned her B certification. She represented the Southern California Region at the Pony Club National Championships in Dressage. She has also coached Pony Club teams at rallies, acted as a Technical Delegate, course designer, and regional examiner.
Amy said, "This grant will make it possible for me to put my goals in motion and to chase my dreams! I begin the L Program for judges this July. I started working towards earning the scores required and have discovered that my love and passion for dressage and all it has to offer is even greater than I thought. I could not be more excited about the amazing opportunities this grant has opened up for me."
Trip Harting's friends and colleagues established this Fund at The Dressage Foundation when he passed away in August 2008. The purpose of the Fund is to provide financial assistance for a Pony Club rider to attend an educational event of his or her choice. Applicants must be current or graduate Pony Club members with preference given to those with a B or A certification.  Applications are due on March 25th of each year.
For more information about this Fund, contact Sara Weiss at (402) 434-8585 or sara@dressagefoundation.org.
To donate to this Fund, visit www.dressagefoundation.org or contact Jenny Johnson at (402) 434-8585 or jenny@dressagefoundation.org.
Photo Credit Troy Roane