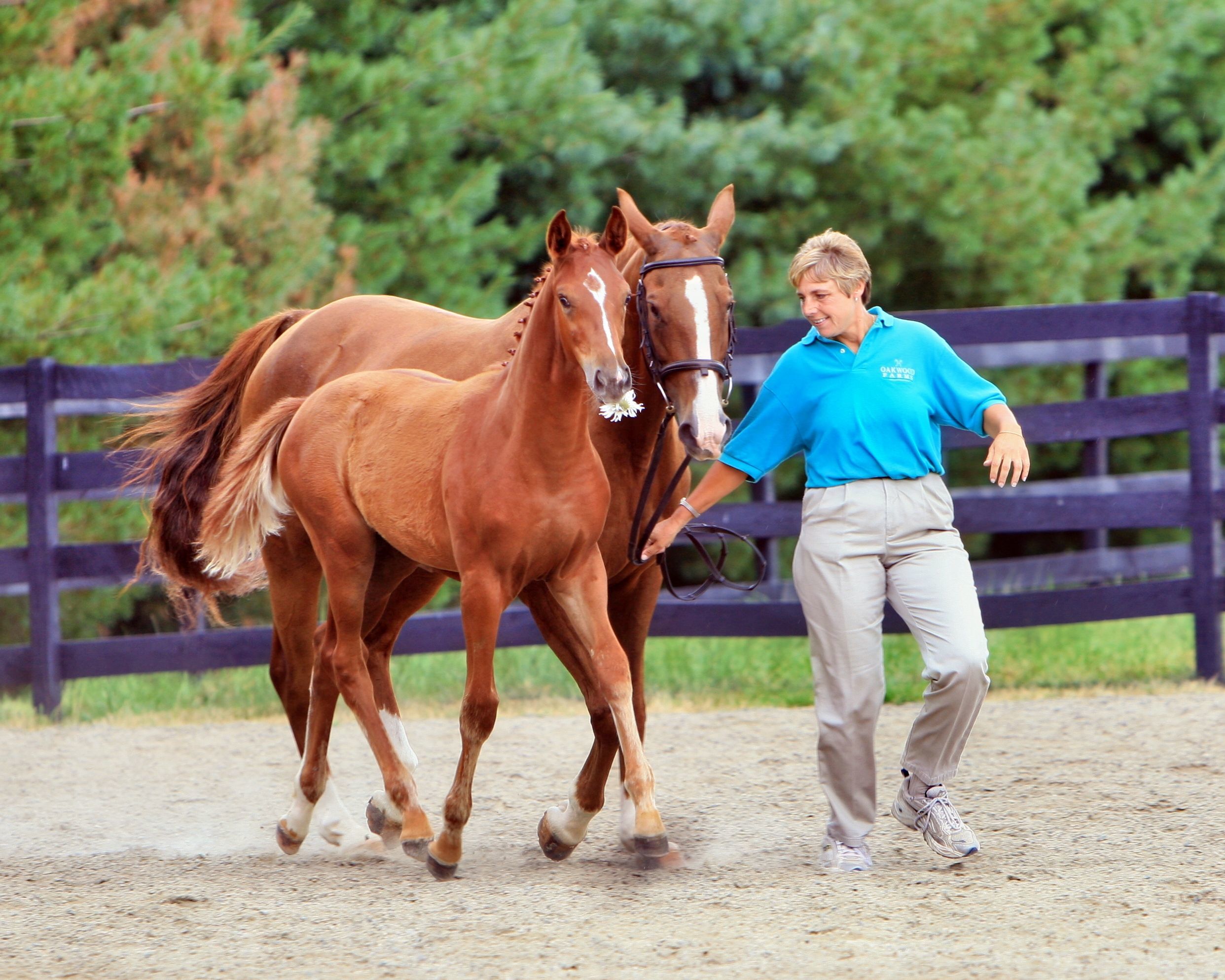 The Dressage Foundation (TDF) is pleased to announce that Margaret Williams of Oakwood Farms (IN) has received a $2,000 grant from TDF's U.S. Breeder Excellence Fund.
Margaret has been breeding Hanoverians for over 30 years and her goal is to continue to produce quality U.S.-bred horses for professionals and amateurs, from lower levels to FEI levels. In November, Margaret plans to shadow judges at the Verden Stallion Licensing and Stallion Sale in Hannover, Germany.
"The Breeder Excellence Award is the catalyst that will allow me to attend the stallion licensing in Germany, an incredible opportunity for a breeder to not only see the up-and-coming young stallions but to develop their eye as well. As I am always looking to improve my breeding program, this experience will prove invaluable!" said Margaret. "I am truly humbled by being given this chance and grateful to The Dressage Foundation, both for this priceless award and for their desire to support U.S. breeders."
TDF's U.S. Breeder Excellence Fund provides financial assistance to breeders to pursue educational opportunities related to breeding that will advance their careers, promote sound breeding practices, and further enhance the quality of U.S.-bred dressage horses.
For more information about this Fund, contact Sara Weiss, TDF's Director of Grants and Programs, at (402) 434-8585 or sara@dressagefoundation.org.
To donate to this Fund, visit www.dressagefoundation.org or contact Jenny Johnson, TDF's Executive Director, at (402) 434-8585 or jenny@dressagefoundation.org.
The Dressage Foundation
The Dressage Foundation is a 501(c)(3), non-profit, tax-exempt, donor-driven organization that is dedicated to educating, supporting, and advancing the sport of dressage. The organization solicits contributions, appropriately allocates the donations, and awards grants to dressage riders, judges, instructors, breeders, high-performance teams, nonprofit equestrian organizations, and more. For more information, please visit www.dressagefoundation.org.