The Dressage Foundation (TDF) is pleased to announce two recipients of the first grants from its Para-Equestrian Dressage Fund specifically for Visually Impaired or Blind Riders. The purpose of the Para-Equestrian Dressage Fund is to provide financial support of up to $1,000 for para-dressage riders to attend educational events and receive training that will enable them to improve and reach their goals.  These grants will give visually impaired and blind riders the opportunity to continue their dressage training.
Dr. Suzanne Ament (VA): Suzanne began studying dressage through the Carlisle Academy Para-Pipeline in 2015. She currently rides with Anne Lloyd at Healing Strides in Virginia. She plans to use the funding to continue taking lessons and to attend another Visually Impaired/Blind Rider clinic when it becomes available.  
Suzanne said, "As one of the first recipients of the pilot grant for blind and visually impaired riders, I am excited to be able to further my goals in dressage riding. Perhaps even more exciting though is to be able to champion this grant and help to promote blind riding at all levels. Thanks much to TDF for allowing this grant to be started and thanks to all donors! I am honored to be chosen."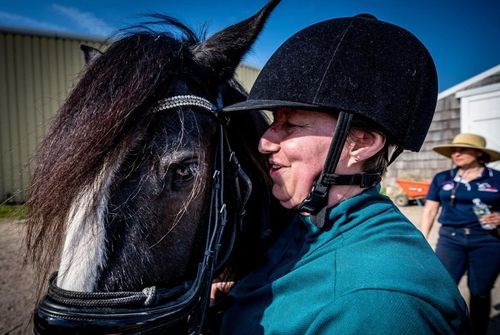 Photo provided John Williams of Newsday
Kailey Cowart (TX): Kailey has been riding for over 22 years, but within the last year has focused on dressage. She was introduced to Para-Dressage through her therapeutic riding center. Kailey will use the funding to participate in two clinics. The first will be with Deborah McAlexander and the second will be at the 2022 North Texas Equestrian Center Para-Equestrian Clinic.
Kailey said, "I am so blessed to be one of the recipients of TDF's Para-Equestrian Dressage Fund. This means a lot to me. My plan is to use this grant towards a Para-Equestrian clinic in 2022 to establish a baseline in Para-Dressage riding. This grant will allow me to progress from therapeutic riding to Para-Dressage riding and begin working towards Para-Dressage classification."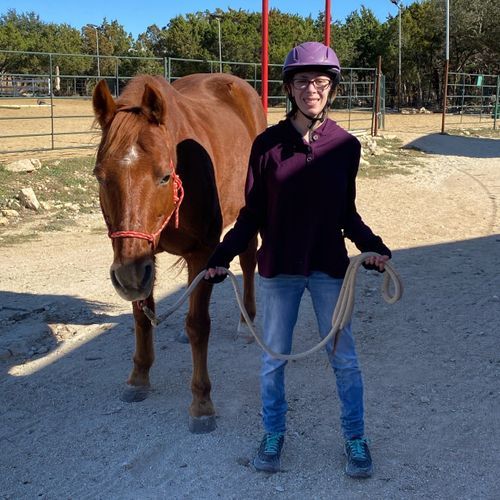 Learn more about the Para-Equestrian Dressage Fund at www.dressagefoundation.org. To make a donation to support TDF's Para-Equestrian Dressage Fund, please contact TDF's Executive Director, Jenny Johnson, at (402)434-8585 or jenny@dressagefoundation.org.  Secure online donations can also be made at www.dressagefoundation.org.
The Dressage Foundation
The Dressage Foundation is a 501(c)(3), non-profit, tax-exempt, donor-driven organization that is dedicated to educating, supporting, and advancing the sport of dressage. The organization solicits contributions, appropriately allocates the donations, and awards grants and scholarships to dressage riders, judges, instructors, breeders, high performance teams, and nonprofit equestrian organizations. For more information, please visit www.dressagefoundation.org.