The Dressage Foundation (TDF) is pleased to announce that five young adults will participate in the second Young Rider Dream Program trip to Wellington, Florida, in January 2023. Thanks to generous donors, the Dream Program is a fully funded opportunity for riders who are 18-22 years old, riding Third Level and above, and who have never trained or competed in Wellington.
Ava Dingley (CA), Emily Glover (WA), Anna Graves (WA), Emma McKeighen (WA), and Jillian Sheppard (MA) were selected to participate in this year's program. The selection committee based their decision on candidates' merit, riding proficiency, a history of volunteering in the dressage community, and commitment to training in the sport of dressage.
During their week in Wellington, TDF's Dream Program group will be led by a dressage professional as a chaperone and will have the opportunity to meet with some of the top riders, coaches, and judges in the world. The group will also attend competitions at Adequan Global Dressage Festival.  While traveling, the young riders will record their observations in daily journals and chronicle the events with photos and video to share. The first Dream Program to Wellington in 2022 proved to be a smashing success with program participants meeting with top US and international riders, judges, trainers, and more.
Ava Dingley (CA):


Photo by Terri Miller
"I am so thankful and excited for this opportunity and owe a huge thanks to the donors and everyone who has made this possible. A program like this will help boost my career and I look forward to taking what I will learn in Wellington and applying it at home."
Emily Glover (WA):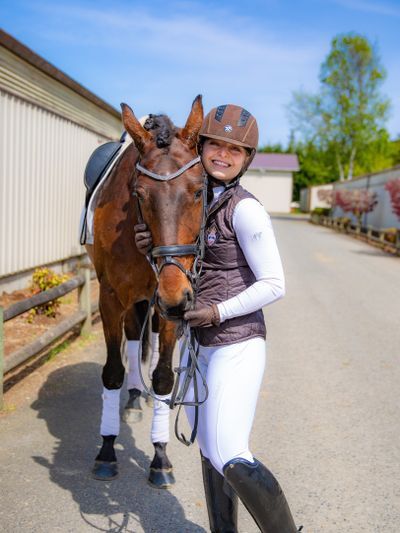 "I am so excited to have this once in a lifetime opportunity. It means the world to me. This program will give me the tools to help fulfill my dream of competing at the international level by providing me an abundance of knowledge and tools to build a world class training program. It will also help me set interim goals to ensure my future success."
Anna Graves (WA):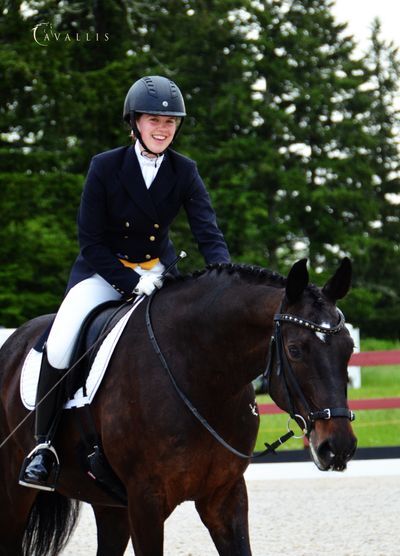 Photo by Siggi Wolff
"I am so excited to participate in The Dressage Foundation's 2023 Young Rider Dream Program. This will be my first opportunity to experience top level dressage in Wellington and I believe this week will provide me with invaluable tools and insight for developing a career in the dressage industry. Thank you to The Dressage Foundation and its supporters for this opportunity of a lifetime!" 
Emma McKeighen (WA):


Photo by Katrina Leigh
"I have been riding dressage since the age of five and my love for the horse and the technicality of the sport has only grown over time. The chance to go to Florida and learn from some of the best dressage professionals in the world is something I have always dreamed of. I am so grateful for this opportunity that will allow me to gain a deeper understanding of dressage and help me work towards my gold medal in the future."
Jillian Sheppard (MA):


Photo by Susan Stickle
"I am so excited for this incredible opportunity to expand my knowledge of the sport I love with the best in the industry. I can't wait to listen to a variety of theories, ideas, and techniques that I can integrate into my own training and continue to pursue my dreams. Thank you to The Dressage Foundation and its generous donors for providing me with this wonderful experience!"
TDF's Young Rider Dream Program was originally created in 2000 by Olympian Michael Poulin as a trip to Europe for four top U.S. Young Riders. Since then, the program has given 69 young riders the chance to be immersed in the international dressage scene. Most of those riders have become dressage professionals, including 2005 participant and Olympian Adrienne Lyle.
Funds are currently being raised to secure the future of the Dream Program thanks to a generous matching gift challenge by Margaret Duprey and her Cherry Knoll Farm. Beginning in October 2022, the funds raised for the Program—up to the $100,000 mark—will be matched dollar-for-dollar by Duprey.
"We are grateful to our donors, especially Margaret Duprey, for giving this incredible opportunity to deserving young riders who have never experienced dressage in Wellington or Europe before," said Jenny Johnson, TDF's Executive Director. "This program has proven to be a turning point in participants' lives and has given them opportunities that might not otherwise have been possible. We are grateful to the donors who are making these dreams come true!"
Gifts can be made by credit card online at www.dressagefoundation.org or by calling TDF's office at (402) 434-8585.  Donations by check can be mailed to The Dressage Foundation at 1314 'O' Street, Suite 305, Lincoln, Nebraska, 68508. All donations will be doubled by Margaret Duprey's match.
Further information on TDF's Young Rider Dream Program will be kept current on the TDF website, www.dressagefoundation.org, and on TDF's social media pages (Facebook and Instagram).
For more information about The Dressage Foundation, visit www.dressagefoundation.org, call (402) 434-8585, or email info@dressagefoundation.org.
The Dressage Foundation
The Dressage Foundation is a 501(c)(3), non-profit, tax-exempt, donor-driven organization that is dedicated to educating, supporting, and advancing the sport of dressage. The organization solicits contributions, appropriately allocates the donations, and awards grants to dressage riders, judges, instructors, breeders, high-performance teams, nonprofit equestrian organizations, and more. For more information, please visit www.dressagefoundation.org.