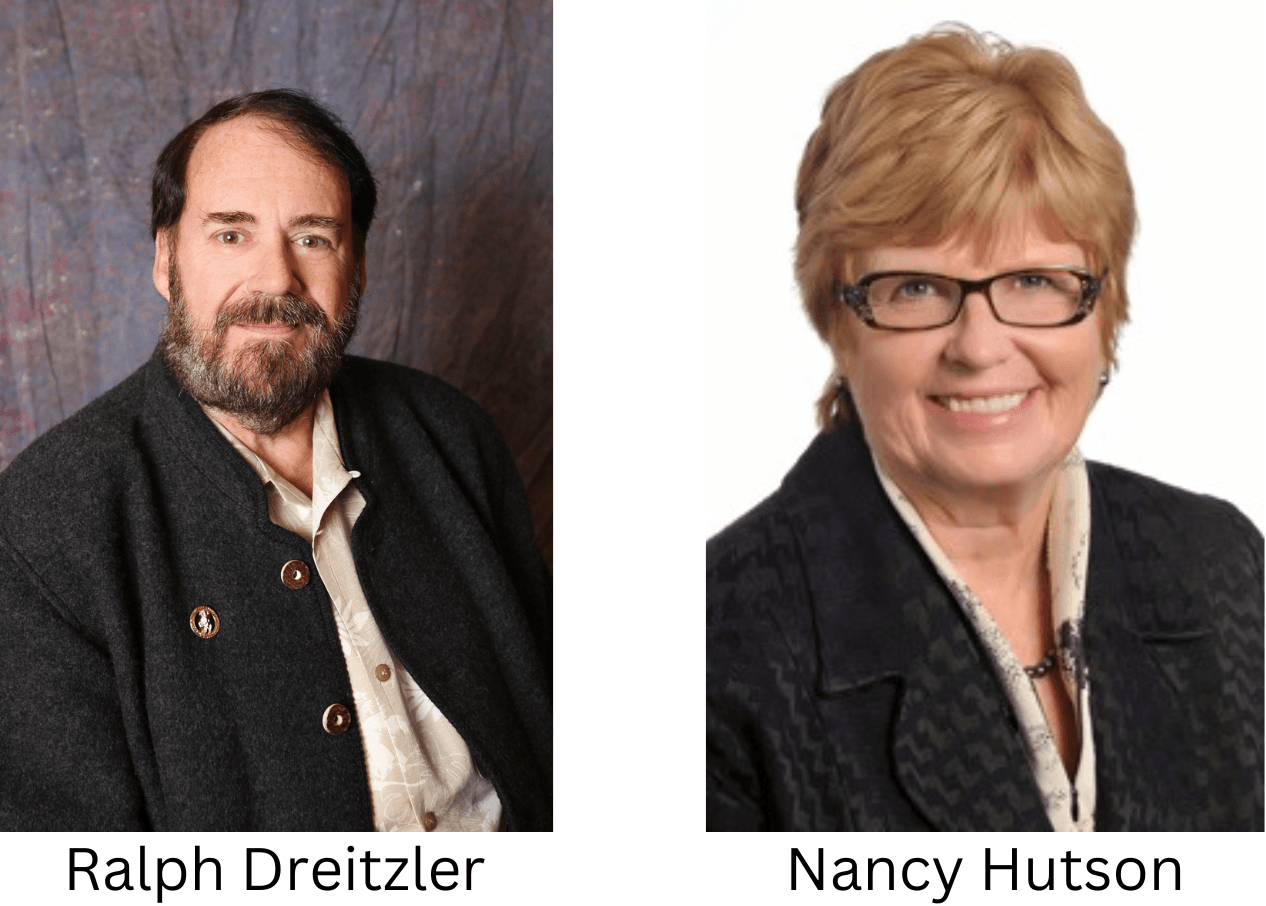 The Dressage Foundation (TDF) is pleased to announce that Ralph Dreitzler (WA), has been given the distinguished honor of Director Emeritus. This honorary position on TDF's Board of Directors is in appreciation for Ralph's lifelong devotion to the sport of dressage, and in honor of his years of service to The Dressage Foundation.
Ralph Dreitzler served on TDF's Board of Directors for over 20 years, including time as Chairman, President, and Treasurer. As an instructor and trainer at his Raflyn Farms, Ralph has been actively involved in the growth of dressage in the Pacific Northwest. In 2013, Ralph and his family established the Heldenberg Training Center Fund at TDF in honor of his mother, E.L. Dreitzler, who was the third woman to train at the Spanish Riding School. In 2020, the Fund evolved into the Dreitzler International Clinician Fund, which currently provides financial support for educational events with clinicians from outside of the United States.
Ralph and his wife, Freddie, have been significant financial supporters of TDF for decades and are members of TDF's Legacy Society. Ralph continues to volunteer on TDF committees and continues his involvement in USDF Region 6 dressage shows.
Beth Baumert, TDF's President and CEO said, "Ralph's leadership and exceptional generosity have been an inspiration to those of us who follow in his footsteps. I'm very pleased that he's been unanimously given this honorary position."
Additionally, TDF's Board of Directors has selected Nancy Hutson to receive its 2022 Judith Noone Volunteer Award. For decades, Judith was a champion for U.S. dressage and served on TDF's Board of Directors for over 20 years. The annual "Judith Noone Volunteer Award" is presented to TDF volunteers who exemplify Judith's enthusiasm and dedication to the advancement of dressage. A plaque is permanently displayed in TDF's office and engraved with recipients' names.

Nancy Hutson has served on TDF's Board of Directors since 2019. She is currently Vice President, committee member, generous donor, and member of TDF's Legacy Society. Nancy is retired from a distinguished career in pharmaceutical research and development, and has served on many not-for-profit Boards through the years. Her history of nonprofit service and business expertise have helped guide The Dressage Foundation.
"Judith Noone was a visionary, and she was brimming with enthusiasm. She could see a pathway for growth in the sport, and she made things happen," said Beth Baumert. "Nancy Hutson is cut of the same cloth; her experience, determination and generosity are helping send The Dressage Foundation down a very positive road."
Members and Officers of the TDF Board of Directors for 2023 are: 
Beth Baumert (CT) – President & CEO 
Nancy Hutson (CT, FL) – Vice President
Maryal Barnett (MI) – Chairman 
Lendon Gray (NY) – Vice Chairman 
Ryan Shumacher (CA) – Treasurer 
Fern Feldman (CT) – Secretary 
Barbara Cadwell (FL)
Nicole DelGiorno (NJ)
Sarah Geikie (CT)
Rebecca Hafner (MN)
Karin Reid Offield (MI)
Diane Skvarla (FL)
George Williams (VA, FL)
Ralph Dreitzler (Director Emeritus)
Carol Lavell (Director Emerita)
Michael Poulin (Director Emeritus)
For more information about The Dressage Foundation or to make a donation, visit www.dressagefoundation.org or contact Executive Director Jenny Johnson at (402)434-8585 or jenny@dressagefoundation.org. 
The Dressage Foundation
The Dressage Foundation is a 501(c)(3), non-profit, tax-exempt, donor-driven organization that is dedicated to educating, supporting, and advancing the sport of dressage. The organization solicits contributions, appropriately allocates the donations, and awards grants to dressage riders, judges, instructors, breeders, high-performance teams, nonprofit equestrian organizations, and more. For more information, please visit www.dressagefoundation.org.