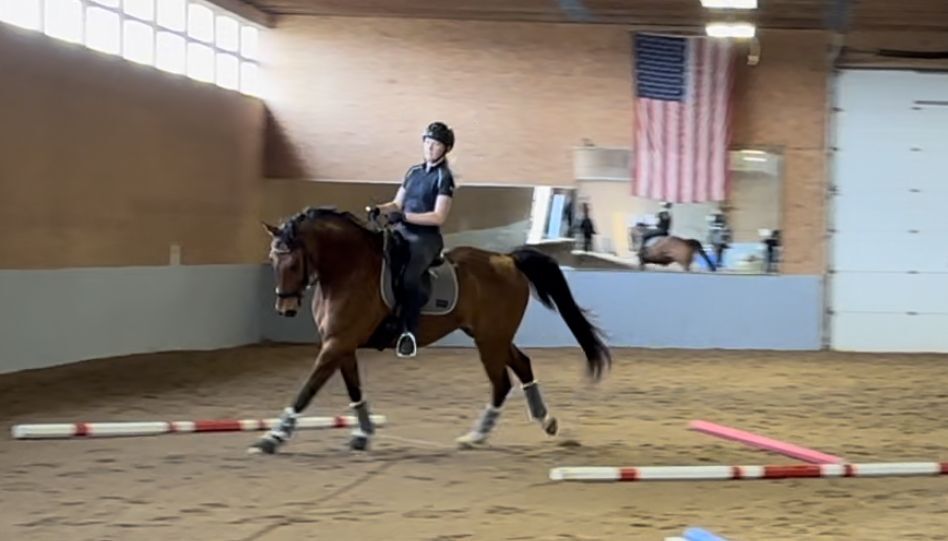 The Dressage Foundation is pleased to announce that the 2023 Carolyn Van Cise Memorial Sportsmanship Fund Grant has been awarded to Kelsie Goodare (MI). Kelsie was awarded the $1,000 grant because she exemplifies qualities that Carolyn Van Cise found most important in life, including a demonstration of positive sportsmanship.
Kelsie is a junior board member of All Dressage Association and a former Pony Clubber. She plans to use her grant funding to attend dressage and eventing clinics with Erica Janson and Boyd Martin. She maintains a 4.0+ GPA and trains with Laurie Moore and Kyleigh Christians.
Kelsie said, "I feel honored to be the 2023 recipient of TDF's Carolyn Van Cise Fund Grant for Michigan Youth. I am incredibly grateful to have this opportunity to be able to participate in additional dressage and eventing clinics this year. This will help me to improve my skills and work towards my goals of competing at 2nd Level dressage, and to qualify for the American Eventing Championships. Thank you so much to TDF for giving me this amazing opportunity. "
For more information about the Carolyn Van Cise Memorial Sportsmanship Fund or The Dressage Foundation, please contact Sara Weiss at (402) 434-8585, by email at sara@dressagefoundation.org, or visit www.dressagefoundation.org.