Nancy Hutson (CT/FL)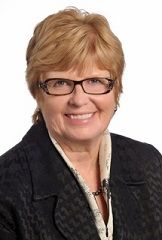 Dr. Nancy J. Hutson received her BA in Biology from Illinois Wesleyan University and her Ph.D. in Physiology and Biochemistry from Vanderbilt University. She subsequently did an NIH Postdoctoral Fellowship at the University of Oxford. Following a faculty position at Pennsylvania State University School of Medicine, Dr. Hutson joined Pfizer as a Research Scientist in 1981.

She retired from Pfizer in 2006 after spending 25 years in several R&D leadership positions, most recently serving as Senior VP of Global R&D and Director of Groton/New London Laboratories. She served as a mentor to many over the years, especially to senior women in leadership positions.

Dr. Hutson currently serves on the board of Endo International, plc, Phase Bio Pharmaceuticals and BioCryst Pharmaceuticals, Inc. She was a former board member of Cubist Pharmaceuticals, Inc and Inspire Pharmaceuticals, Inc. Dr. Hutson has served on the Rivervest Venture Partners Scientific Advisory Board and is a member of Hatteras Venture Partners SAB. She has served on many not-for-profit boards over the years.

In addition, Dr. Hutson is the owner of Standing Stones Farm, LLC, Ledyard, CT and Celebration Farm LLC, DeLeon Springs, FL which are dedicated to the equine sport of dressage. She spends her time in CT and FL training her horses.