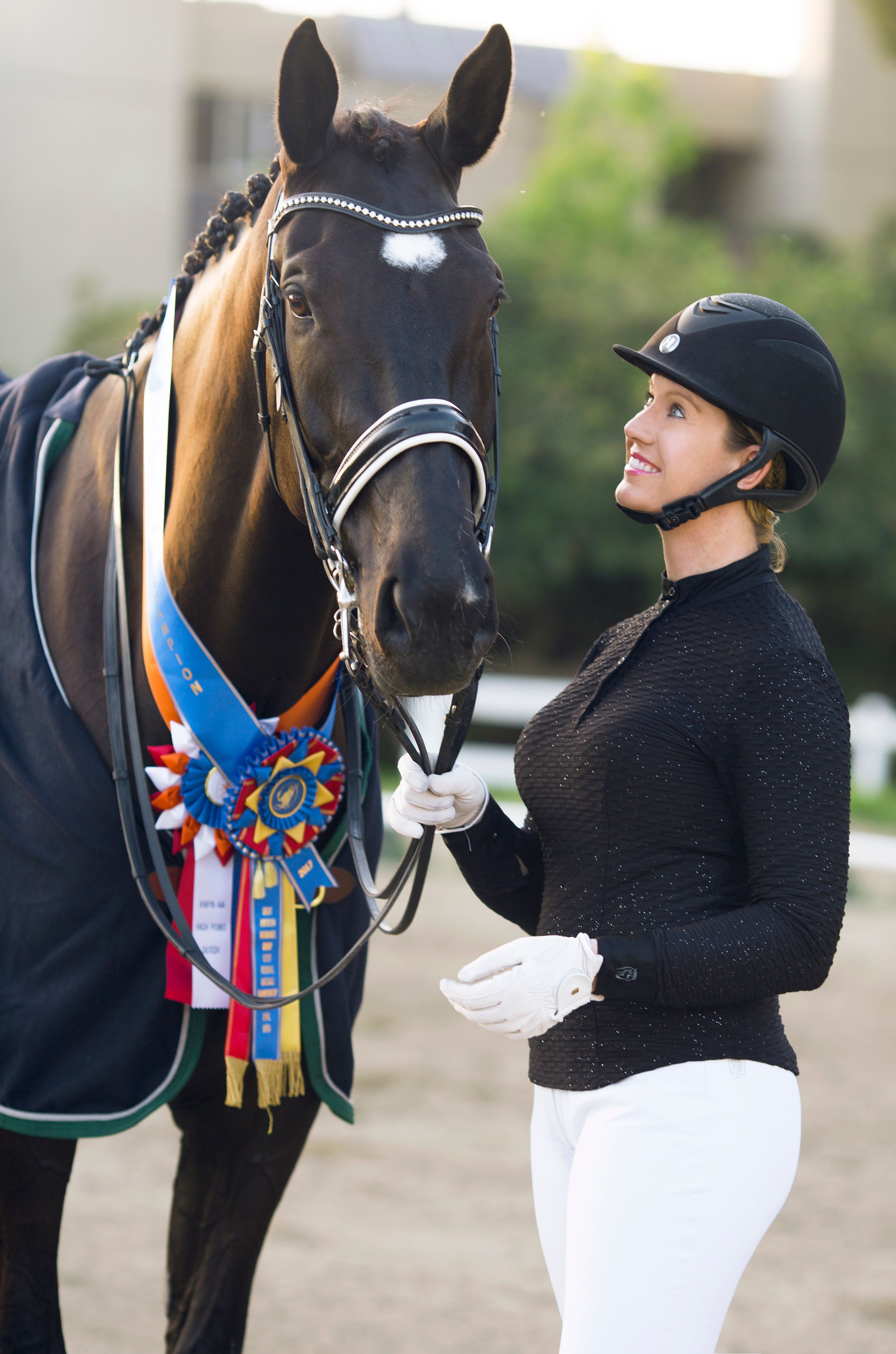 The Dressage Foundation (TDF) has announced that Lehua Custer and F.J. Ramzes, owned by Wendy Sasser, have been awarded the 2020 Carol Lavell Advanced Dressage Prize in the amount of $25,000.  The Prize will help them continue their journey to the top levels of our sport.
Lehua is a USDF Certified Instructor/Trainer and L Program Graduate with distinction.  She was Olympian Hilda Gurney's assistant trainer for 10 years and has trained multiple horses to the FEI levels, earning the USDF gold, silver and bronze medals.  Additionally, she has participated in the FEI Young Horse Program with several horses. 

Photo Credit: Gina Falcone
F.J. Ramzes, a 2010 KWPN gelding by Juventus x Rampal, was bred by Cornell University (New York).  Ramzes was purchased by Wendy as a yearling as her future competition horse.  As Ramzes progressed successfully up the levels, Wendy officially turned the ride over to Lehua for further development.  Lehua and Ramzes were named to the USEF Dressage Development Program in 2018.
Lehua shared, "This grant will be a game changer for Ramzes and I, as well as for owner Wendy Sasser. Thanks to Carol Lavell's Prize, we will be able to continue our intensive training with Debbie McDonald. This grant is truly life changing for us as we don't have a large budget for our journey. It's truly incredible to have this Foundation and its generous donors as part of our dressage community. Our dreams are bring realized through The Dressage Foundation!"
The Carol Lavell Advanced Dressage Prize Fund was established in 2009 in special remembrance of Carol's mother, May Cadwgan, and in honor of her father, Gordon Cadwgan. Since that time, the Prize Fund has made 14 awards totaling $350,000 in support of U.S. High Performance teams. 
Information about The Dressage Foundation and the Carol Lavell Advanced Dressage Prize can be found here. The Prize application deadline is December 13th of each year. For more information, please contact TDF's Executive Director, Jenny Johnson, at (402) 434-8585 or jenny@dressagefoundation.org.