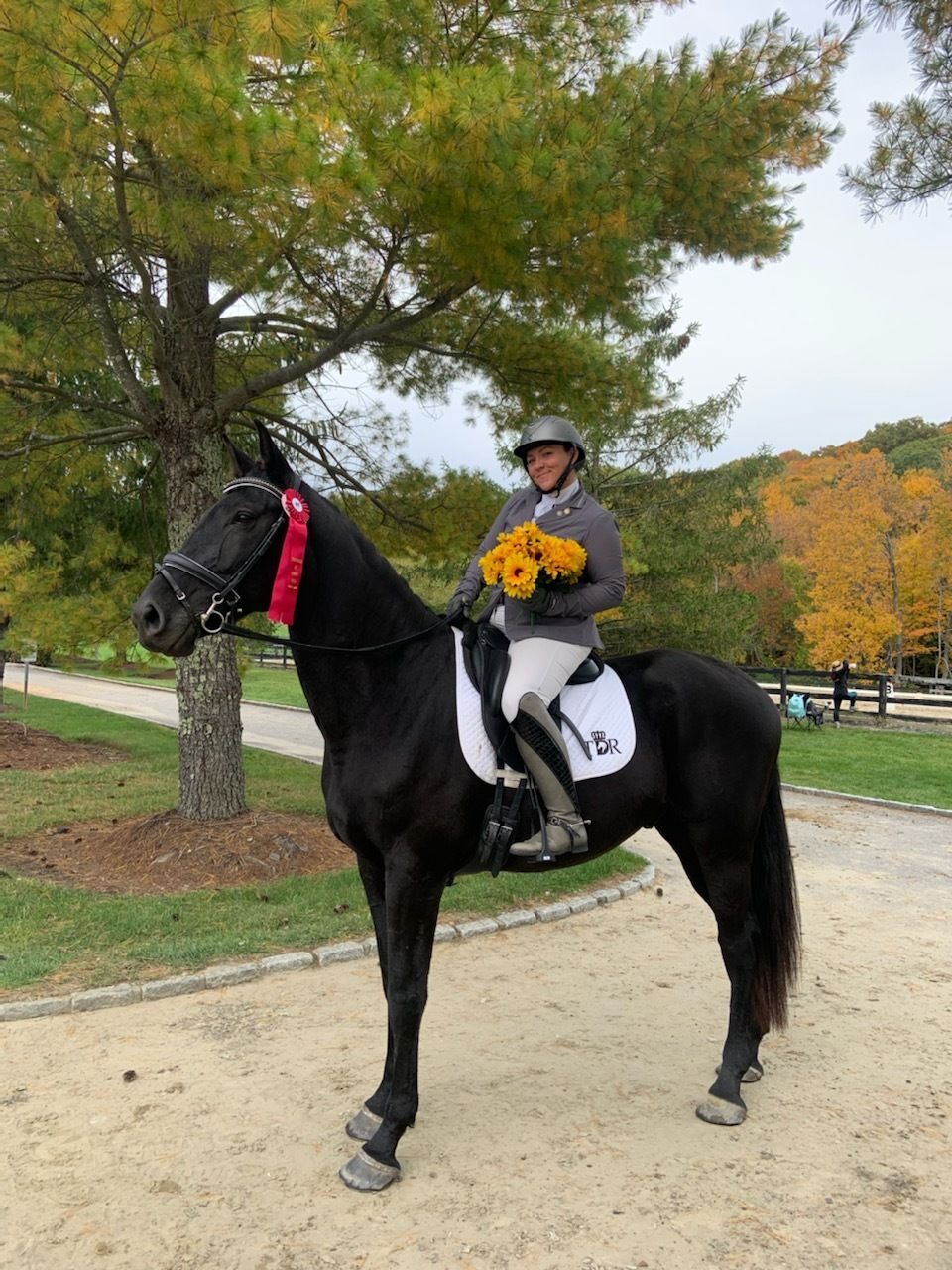 The Dressage Foundation is pleased to announce that the 2023 Veronica Holt Dressage Technical Delegate Fund Grant has been awarded to Stephanie Mason of Westampton, NJ. A $1,000 grant is awarded each year from this Fund to help the recipient pay for costs associated with completing apprenticeship requirements at competitions or attending required Technical Delegate (TD) clinics.
Stephanie has been accepted into the 'r' Program by USEF and is a USDF L Graduate with Distinction. She plans to apprentice at five shows this year and to have her requirements for the final exam completed in the fall. She has been active within her USDF Group Member Organization, Eastern New York Dressage & Combined Training Association, and is looking forward to helping create a safe, competitive environment for riders.
Stephanie said, "This grant is so helpful to me to expand my own TD education and to travel out of state and region. I'm beyond grateful to continue this journey with the help of TDF's Veronica Holt Dressage Technical Delegate Fund."
The next deadline for the Veronica Holt Dressage Technical Delegate Fund is March 1, 2024. The online grant application and more information are available on The Dressage Foundation's website, www.dressagefoundation.org.
For more information about this Fund or to donate, visit www.dressagefoundation.org or contact Sara Weiss, Director of Grants and Programs, at (402) 434-8585 or sara@dressagefoundation.org.
The Dressage Foundation
The Dressage Foundation is a 501(c)(3), non-profit, tax-exempt, donor-driven organization that is dedicated to educating, supporting, and advancing the sport of dressage. The organization solicits contributions, appropriately allocates the donations, and awards grants to dressage riders, judges, instructors, breeders, high performance teams, nonprofit equestrian organizations, and more. For more information, please visit www.dressagefoundation.org.