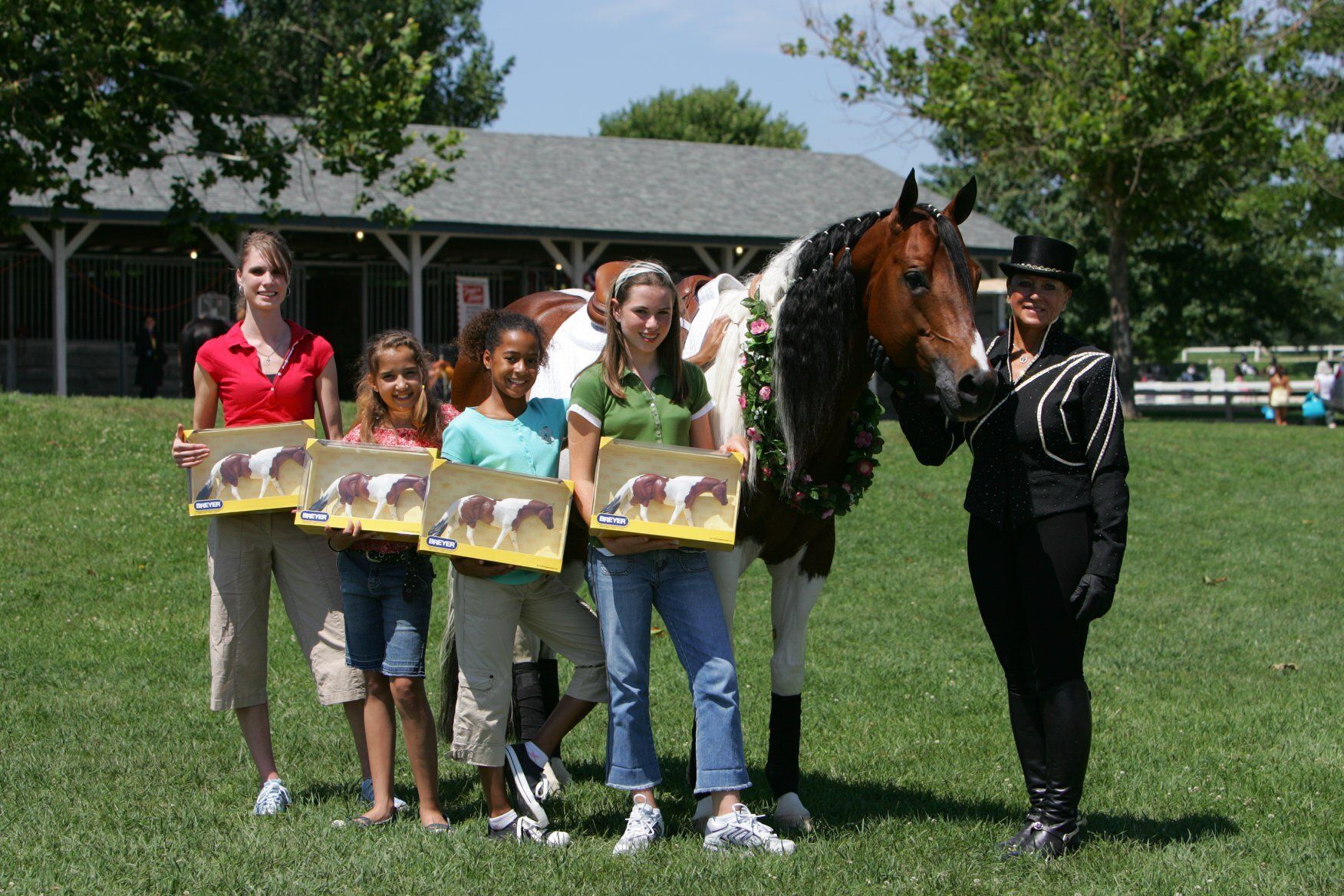 The Dressage Foundation (TDF) is pleased to announce that the "Lynn Palm Future Star Award" will be presented in a new, expanded format in 2023. Instead of one "Future Star Award," this year up to five $500 awards will be offered. These awards will be given to the highest placing junior rider, with a score of 65 percent or higher, in the Intro, Basic, Level 1, Level 2, and Level 3 classes at the Western Dressage Association (WDAA) World Championship Show.
The WDAA World Championship Show will take place in Guthrie, Oklahoma, September 26 – 30, 2023, and TDF's Lynn Palm Future Star Awards will be announced at the WDAA World Championship Show's Awards Celebration on Sunday evening. These $500 awards will enable promising youth riders to continue their Western Dressage training and education.
Lynn said, "I am so proud to team with The Dressage Foundation and offer the Future Star Awards at the WDAA World Show for the Junior Riders! Having more awards this year, I am hoping that this incentive will help more youth get to the World Show in 2023! I can't wait to announce the winners of our 'future stars' of Western Dressage!"
TDF's Lynn Palm Western Dressage Fund, established by Lynn in 2019 to give back to the sport she loves, also provides grants to amateur, youth, and professional riders who need financial support for training, and to groups that are hosting Western Dressage educational events.
For information about the Lynn Palm Western Dressage Fund, visit www.dressagefoundation.org>Grants and Programs>Western Dressage.
Contact The Dressage Foundation at (402) 434-8585 or info@dressagefoundation.org with questions or for more information.
About The Dressage Foundation
The Dressage Foundation is a 501(c)(3), non-profit, tax-exempt, donor-driven organization that is dedicated to educating, supporting, and advancing the sport of dressage. The organization solicits contributions, appropriately allocates the donations, and awards grants to dressage riders, judges, instructors, breeders, high performance teams, and nonprofit equestrian organizations. For more information, please visit www.dressagefoundation.org.
About Lynn Palm
Palm's career highlights include 2007 American Quarter Horse Association (AQHA) Horsewoman of the Year, a record four AQHA Superhorse wins, AQHA Female Equestrian of the Year by the Women's Athletic Association, named one of the top United States clinicians by Horse & Rider magazine, over 34 AQHA World and Reserve World Champions, 14 WDAA World and Reserve World Championships and over 50 bridleless dressage exhibitions at events including the National Horse Show, 1989 World Cup and the 1996 Atlanta Olympic Games, and World Cup. Palm is co-founder of three horse industry companies: Palm Equestrian Academy, Women LUV Horses, and Winning Ways with Western Dressage. Palm is the author of The Rider's Guide to Real Collection, Your Complete Guide to Western Dressage and Finding Your Superhorse.