Our Stories
We invite you to read and learn from educational reports submitted by grant recipients that YOUR donations are helping.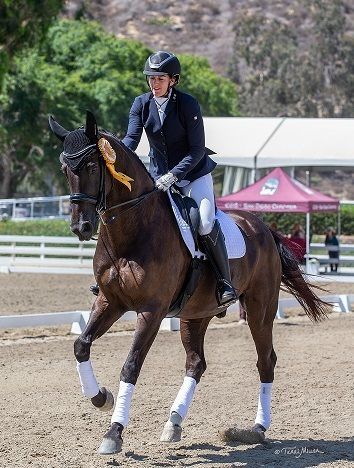 Featuring reports from riders who have received grants from the Fritz Young Professional Grants, Carolyn Van Cise Fund for Michigan Youth, Cynthia Aspden Fund for Youth and Young Adults, and Young Rider International Dream Program Participants.

Featuring reports from Carol Lavell's Gifted Memorial Fund, Evie Tumlin Memorial Fund, and TDF's Para-Equestrian Fund recipients.

Featuring reports from Professionals that have received grants from the $25,000 Anne L. Barlow Ramsay Grant, $25,000 Carol Lavell Advanced Dressage Prize, Amanda Johnson Freestyle Fund, Debbie McDonald Fund for Pacific Northwest (Region 6) FEI Riders, George Williams Young Professional Grant Fund, Gerhard Politz Instructor/Trainer Education Fund, Maryal and Charlie Barnett Continuing Education for Instructors Grant , Karen Skvarla Fund Grant Recipients, Lloyd Landkamer Show Management Development Fund, Major Anders Lindgren Instructor Grant, Shannon Foundation Fund for Judges' Licensing, Team Tate Mentorship and Leadership Fund, Trip Harting Fund Grant, U.S. Breeder Excellence Fund and Veronica Holt Dressage Technical Delegate.