TDF Benefit Classes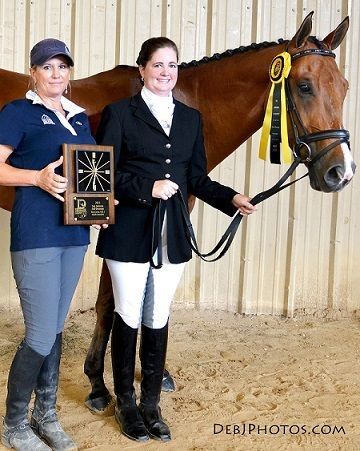 Thank you for your interest in hosting a Benefit Class for The Dressage Foundation at your upcoming show! By hosting a Benefit Class, you are helping promote TDF's grants and programs in your area while supporting the education of your dressage community.

Your Benefit Class donation will used to support dressage-related education for people who love our sport as much as you do. Each year, grants are provided to dressage clubs, adult amateurs, young riders, judges, instructors, breeders, and more.

It's easy! Simply complete the form found below. You can select which class will be the "Benefit Class" and we will provide you with ribbons for 1st through 6th places. We also have available a beautiful wall clock that can be presented to the winner of the class. We suggest a minimum donation of $250 for ribbons only, and a $350 donation for ribbons and a clock.

Questions? Call (402) 434-8585 or email info@dressagefoundation.org and we're happy to help. Thank you for your support!