2018 Major Lindgren Instructor Grant Recipient: Jessie Myers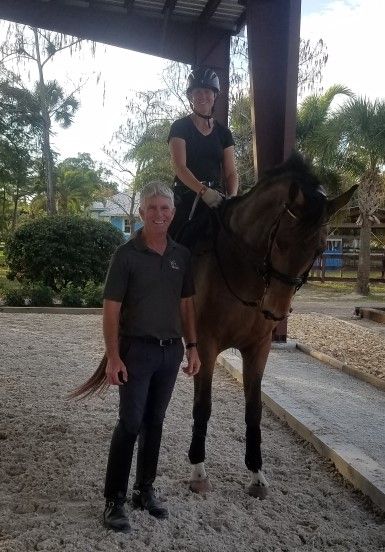 I'm writing to convey my profound thanks for the Major Lindgren Instructor Education Grant. As you know, American dressage promotes excellence by sustaining developing trainers—those dedicated to the art of dressage. This grant allowed me to work toward finishing my Hungarian Warmblood to Grand Prix, refine the canter pirouette and most importantly, to observe a master teacher (George Williams).

Our work with HPB Wradish included enhancements in the canter pirouette, improving the quality of the half-steps and piaffe and strengthening overall collection and connection. I learned to exercise improved control and refinement in the pirouettes and to maintain better throughness and suppleness in my collected work--all of this under the guidance of a kind, patient and systematic trainer. Mr. William's example and encouragement remain invaluable.

I'm delighted with Wradish's progress and look forward to transmitting this new knowledge to my students—human and equine alike.

In the coming year, I plan to build on this training foundation by continuing to enhance my comprehension and appreciation of connection and thoroughness at the highest degree of collection. Developing at this upper level furthers the development of myself, my riders and ultimately, the art of dressage. Because American dressage trainers are, in some ways unique—self-made—the support of The Dressage Foundation remains critical. Without this generosity, American dressage might lack the resources and trainers to transmit this art. Support such as the Major Lindgren Instructor Education Grant help ensure the perpetuation of our art—dressage.