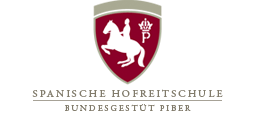 July 17, 2013 - The Dressage Foundation has announced the recipients of the inaugural grants from the new Heldenberg Training Center Fund in Memory of E.L. Dreitzler. Adult amateur dressage riders Suzie Hallé (CO) and Jennifer Shepherd (NC) have each been awarded $3,700 to attend the Spanish Riding School's Training Center in Heldenberg, Austria.
Ralph and Freddie Dreitzler established the Heldenberg Training Center Fund in Memory of E.L. Dreitzler in conjunction with the Dreitzler family and Andreas Hausberger, Chief Rider at the Spanish Riding School and Director of the Training Center in Heldenberg. The purpose of the fund is to provide financial assistance to North American, non-professional riders to participate in educational sessions and training in Heldeberg.
"It is both an honor and privilege to be selected by the Heldenberg Fund Selection Committee," said Jennifer Shepherd. "To train at the SRS Heldenberg Center is a dream that I could only hope would come true in this lifetime."
Suzie Hallé said, "Absorbing the school's approach to training and applying that knowledge to my day-to-day work will strengthen the infrastructure I am trying to build in my riding. I am so grateful to The Dressage Foundation and the Dreitzler Family for creating this opportunity in honor of E.L. Dreitzler."
Both riders plan to attend a 5-day Theoretical Course at Heldenberg, which will include instruction about the proper seat, correct aids, lunge work, training stages of the horse and rider, and the history of the Spanish Riding School.
"It is our hope that many people will benefit from this scholarship opportunity and the wonderful training opportunity that is being presented by the SRS with opening its doors to outside students to study with the Riders of the SRS. We also welcome any donations that are made to further advance this scholarship program from other dressage enthusiasts," said Ralph Dreitzler.
For more information, visit the Heldenberg Training Center Fund page or call (402) 434-8585.