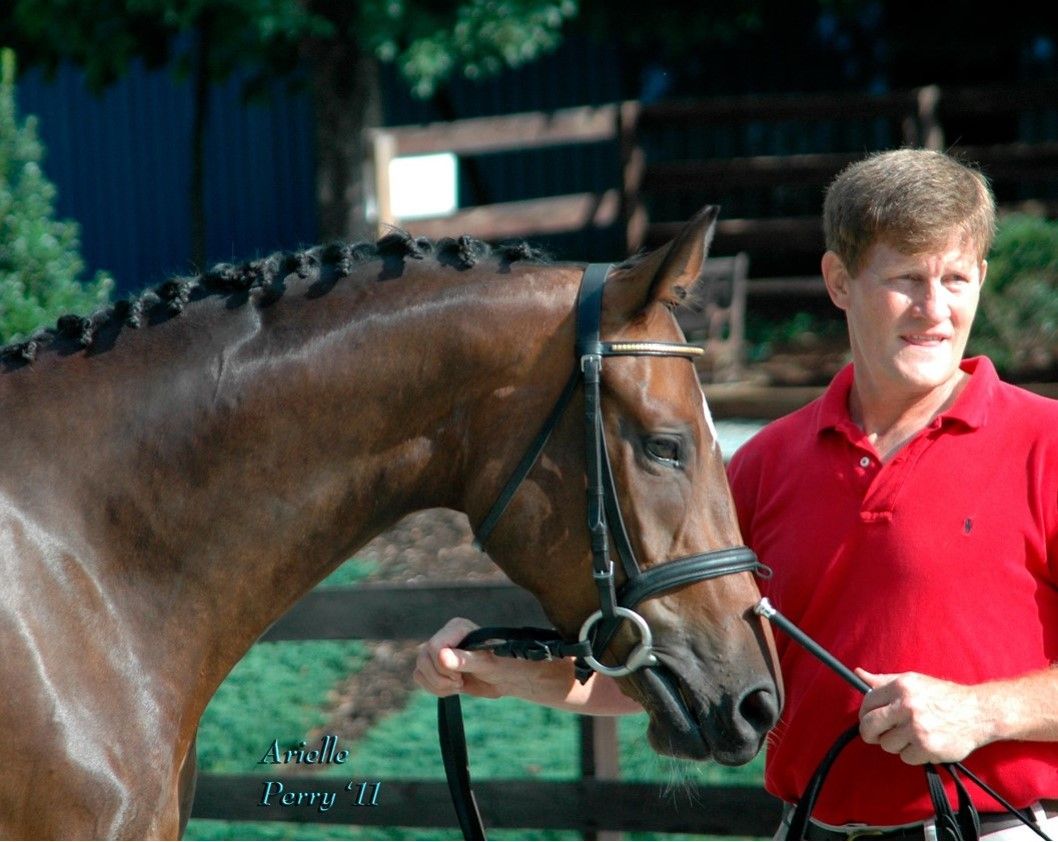 The Dressage Foundation (TDF) is pleased to announce that Thomas Edwards of Fairview Farm (MN) has received a $2,500 grant from TDF's U.S. Breeder Excellence Fund.
Thomas has been a breeder for three years with the goal of producing three or four high-quality, well-bred warmblood foals per year.  He attended the American Hanoverian Breed Orientation Course at Hilltop Farm in 2016, which fueled his interest in breeding and bloodlines and led him to establish his breeding farm.  To continue his education, Thomas will use his $2,500 grant to attend the Hanoverian Breed Orientation Course in Germany.
"I am incredibly blessed and gratified to be selected for The Dressage Foundation's U.S. Breeder Excellence Fund grant to help pursue my dreams!  It is an amazing opportunity," said Thomas.  "I look forward to June 2021 when (hopefully) travel is back to normal and I can fly to Germany to see firsthand some of the venues, stallion stations and the fabulous horses themselves. I look forward to learning much and will attend with an open mind and humble heart."
The U.S. Breeder Excellence Fund provides financial assistance to breeders to pursue educational opportunities related to breeding that will advance their careers, promote sound breeding practices and further enhance the quality of U.S.-bred dressage horses.
Applications will again be received in 2021, with a due date of May 1st. Further information about the U.S. Breeder Excellence Fund is available here or call (402) 434-8585.