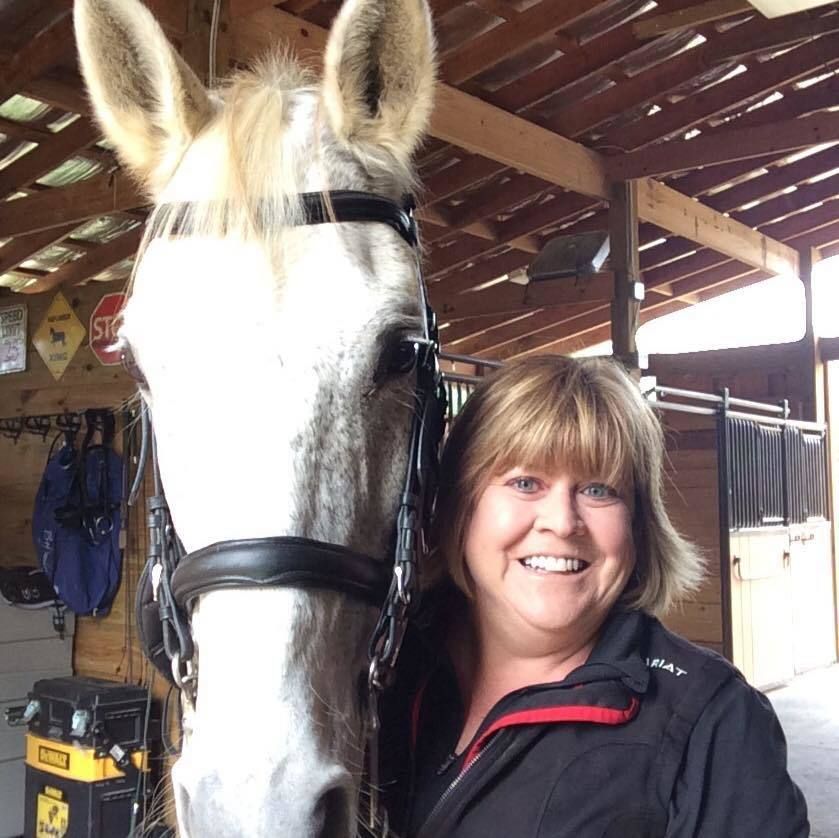 The Dressage Foundation is pleased to announce that the 2020 Veronica Holt Dressage Technical Delegate Grant has been awarded to Arlene Gaitan of Lakehills, TX.
Arlene, an adult amateur rider, has been involved in dressage since her early 20s and is a USDF silver and bronze medalist. Arlene is also a USDF L Program graduate and loves to be involved in supporting dressage, especially at a grassroots level.  Arlene became interested in becoming a Technical Delegate because of their crucial role for the welfare of the horse and for the safety of riders. 
"I am thrilled to receive the Veronica Holt Dressage Technical Delegate grant.  This grant will help me tremendously, particularly to defray expenses for travel from Texas to apprentice at the Tryon International Equestrian Center with "R" TD, Carolyn VandenBerg.  TDF is so supportive and we are so fortunate to have them as a resource, no matter what goals are in the sport of dressage!"
At this time, one grant is available each year from the Veronica Holt Dressage Technical Delegate Fund, to be used by the recipient to pay for costs associated with completing apprenticeship requirements at competitions or attending required TD clinics.
The online grant application and more information are available on The Dressage Foundation's website, click here.
For more information about this Fund or to donate, visit www.dressagefoundation.org or contact Sara Weiss, Director of Grants and Programs, at (402)434-8585 or sara@dressagefoundation.org.