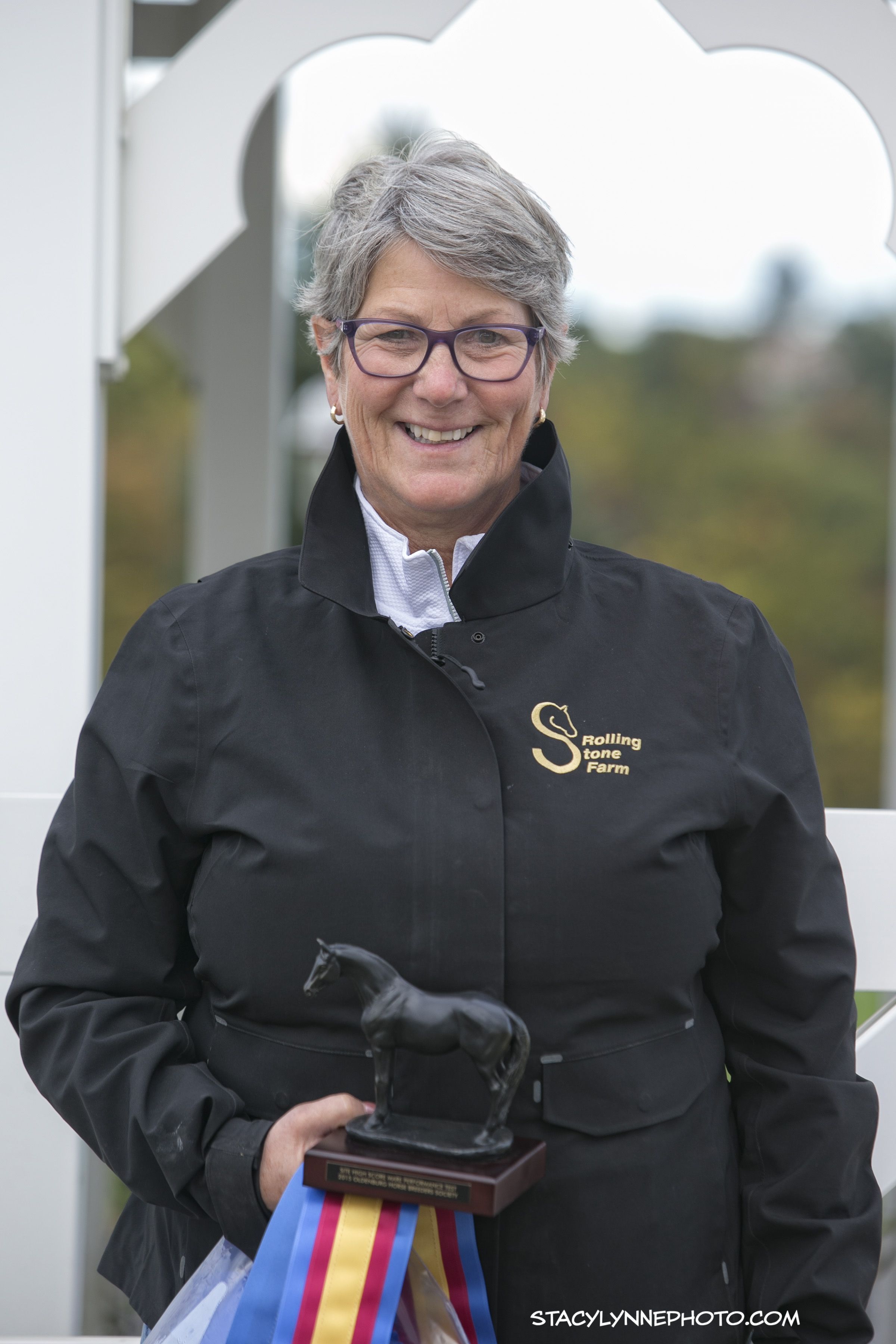 The Dressage Foundation (TDF) is pleased to announce that Maurine Swanson (PA) has received a $2,500 grant from TDF's U.S. Breeder Excellence Fund to attend the FEI WBFSH Dressage World Breeding Championship for Young Horses in the Netherlands.
Maurine has been breeding warmbloods for over 43 years, is a USDF bronze and silver medalist, and is a USDF Gold Level Breeder of Distinction. Maurine has recently downsized her operation and currently stands one stallion. Her goal is to focus on the Oldenburg breed and on breeding high-quality horses for international-level competition. She will use her grant to attend the World Championships to learn more about conformation and movement and how young horses are judged.
Maurine said, "With the financial help of this grant, I will be going to the Netherlands to be a spectator at the pinnacle of the year for dressage horse breeders—the World Championships for Young Dressage Horses. What an opportunity this will be for me!  Thank you from the bottom of my heart to The Dressage Foundation's U.S. Breeder Excellence Fund, and to the generous donors who make opportunities like this possible."
TDF's U.S. Breeder Excellence Fund provides financial assistance to breeders to pursue educational opportunities related to breeding that will advance their careers, promote sound breeding practices, and further enhance the quality of U.S.-bred dressage horses.
For more information about this Fund, contact Sara Weiss, TDF's Director of Grants and Programs, at (402) 434-8585 or sara@dressagefoundation.org.
To donate to this Fund, visit www.dressagefoundation.org or contact Jenny Johnson, TDF's Executive Director, at (402) 434-8585 or jenny@dressagefoundation.org.
The Dressage Foundation
The Dressage Foundation is a 501(c)(3), non-profit, tax-exempt, donor-driven organization that is dedicated to educating, supporting, and advancing the sport of dressage. The organization solicits contributions, appropriately allocates the donations, and awards grants to dressage riders, judges, instructors, breeders, high-performance teams, nonprofit equestrian organizations, and more. For more information, please visit www.dressagefoundation.org.
Photo provided by Stacy Lynne Photography